---
K3MSB

Johnson Valiant
---


I've always wanted a Valliant but I never managed to get one due to cost and/or shipping. I finally acquired one at the Hilltop Transmitting Association's annual hamfest around 2014. It's held the shelf down nicely since that fateful Saturday and now it's time to get her on the air!

Click on any image for a larger version...if it exists....

Latest entries are towards the bottom of the page!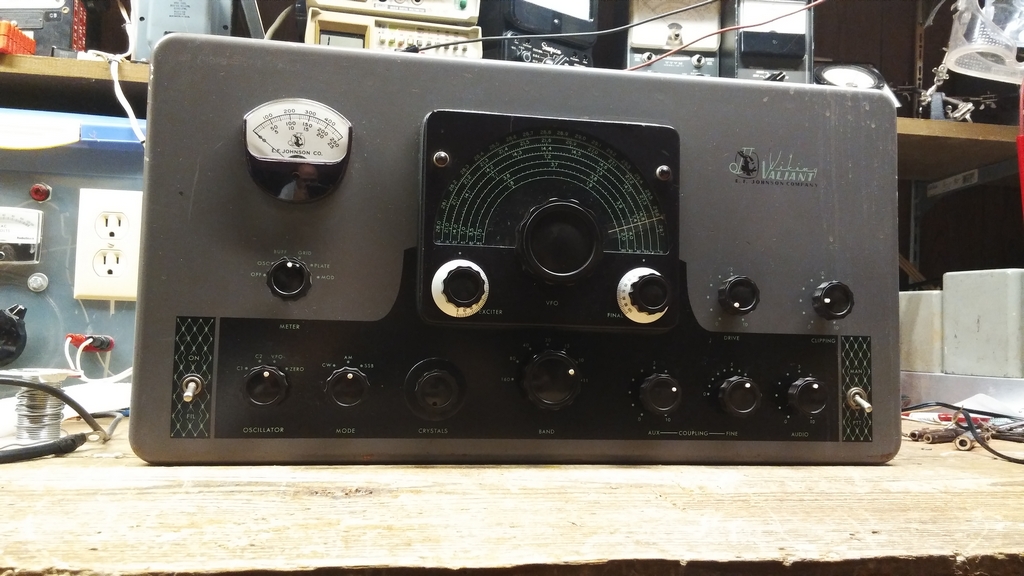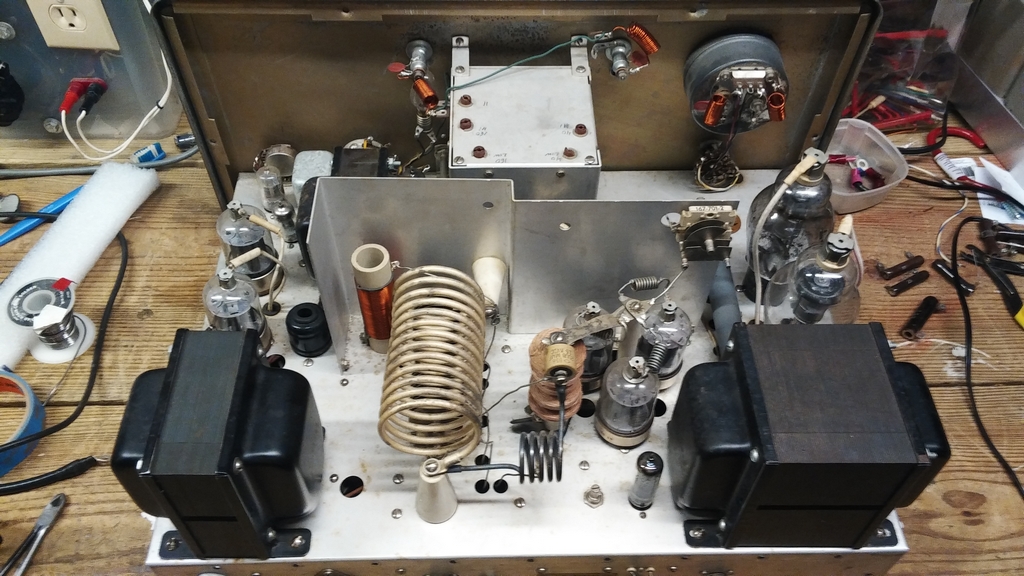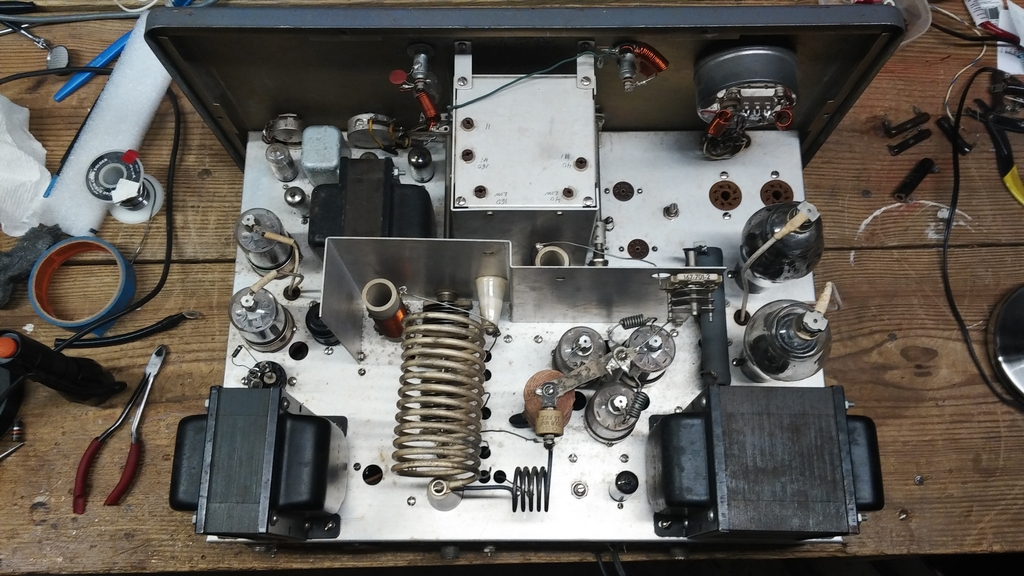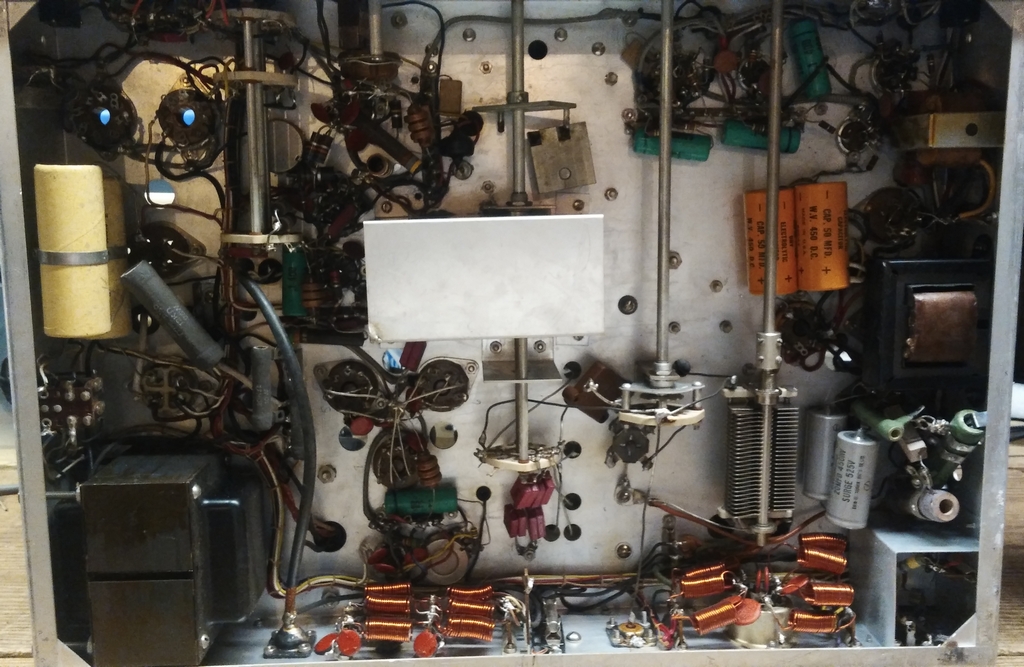 17 Oct 2017
Replacement of the "Chernobyl" resistor in the VFO cage.
The Chernobyl resistor is R3 which is an 18K 2W resistor. The failure mode is that it heats up and goes bad. It is recommended to replace it with at least a 5W resistor. I had a 20K 12W resistor on hand so that what I used.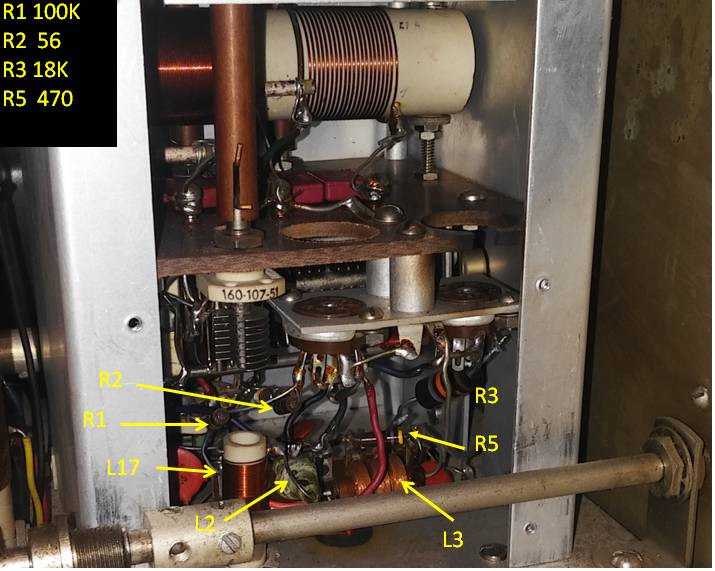 The goal is to snip R3 closest to the resistor body and then attach the new resistor inside the VFO compartment or add some wires to the wire stubs, pass them through an unused chassis hole in the VFO compartment, then mount the new resistor under the chassis. I chose the latter option.
As I attempted to solder the wire to the stub from the confluence of R3 and R5, the existing stub fell off -- crud. I then attempted to solder the next wire to the stub from the OA2 socket, but it fell out of the solder lug upon heating -- crud. I think my Valiant was one of the kit ones.....
Try as I might, I couldn't see how I could get a soldering iron to that lug. I noticed that there were not a lot of wires attached to the 0A2 socket, so I decided to unscrew the socket and bend the entire socket downwards -- carefully.....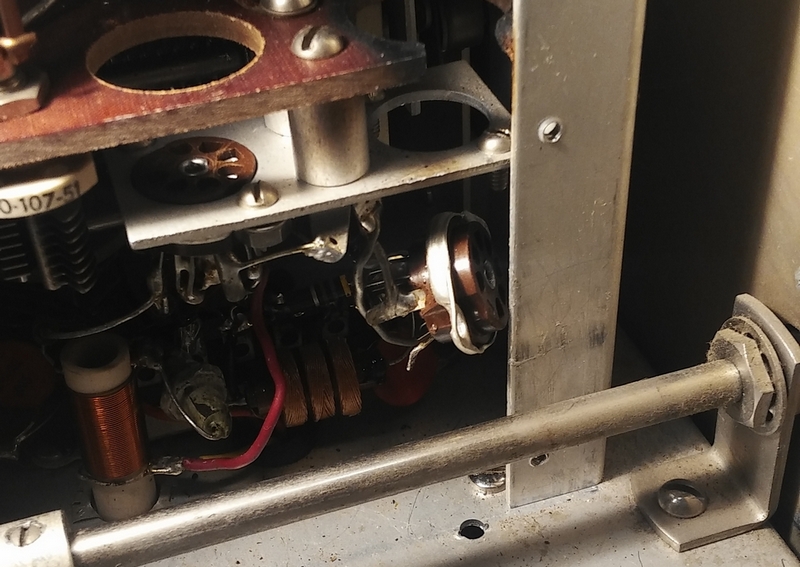 That worked out fine. After soldering the new wire, it took careful prodding to get the socket back into place. The following picture shows the two yellow wires the go underneath the chassis.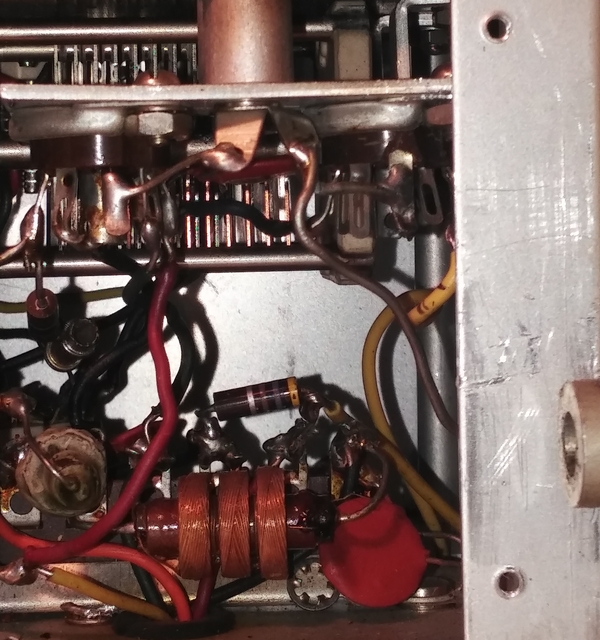 Here's the new R3.....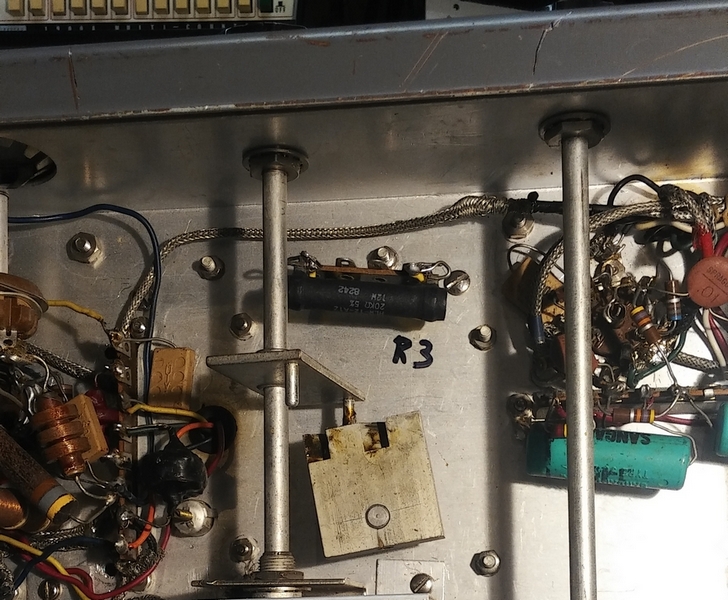 Apparently the 0A2 can get a bit warm inside the VFO compartment...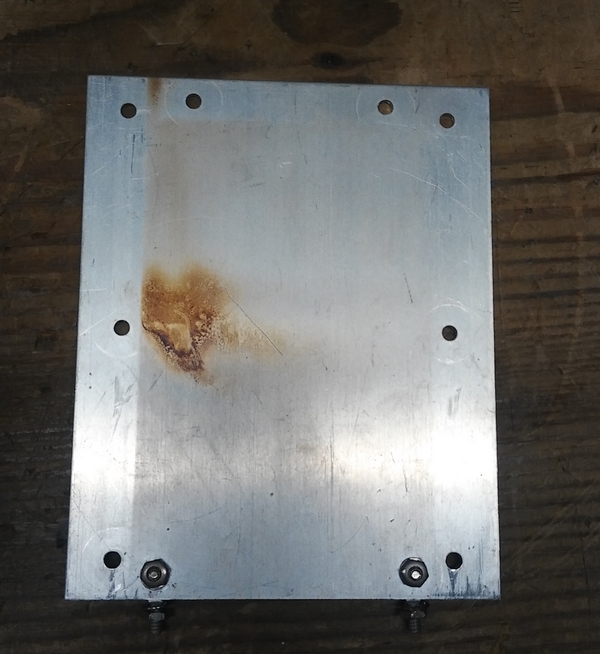 Updates to follow......
Copyright © Mark S. Bell 2017