---
K3MSB

Mid Atlantic Air Museum Ramp July 8, 2023
---
Berlin Aircraft Historical Foundation (BAHF) C-97G
"Angel of Deliverance"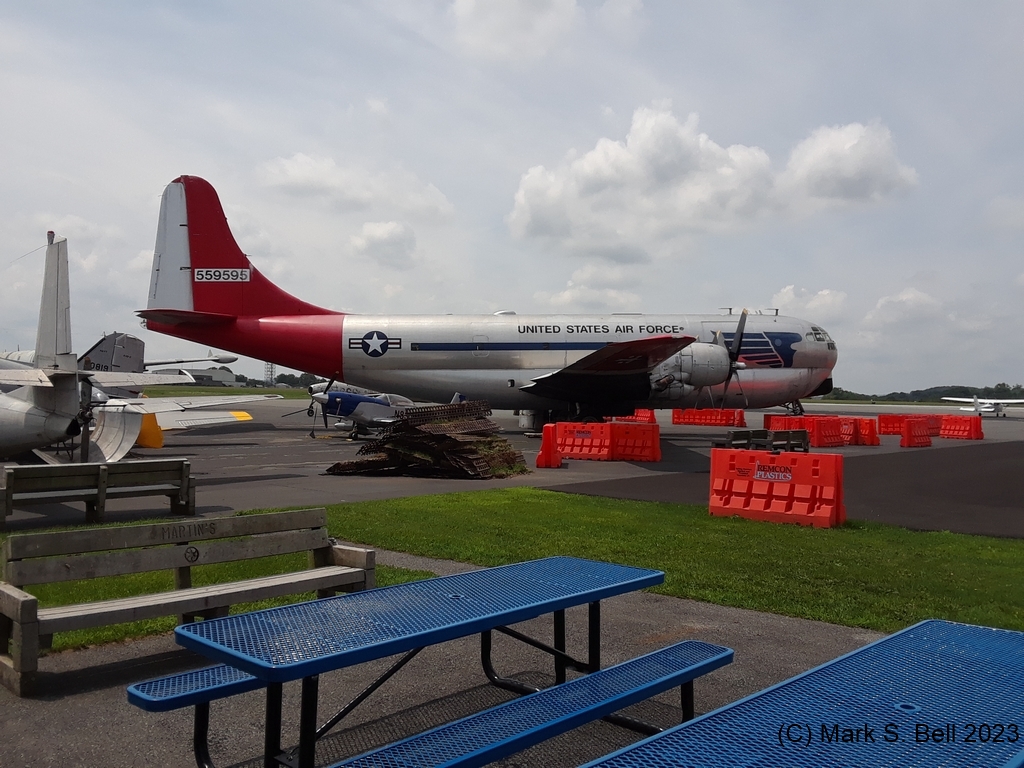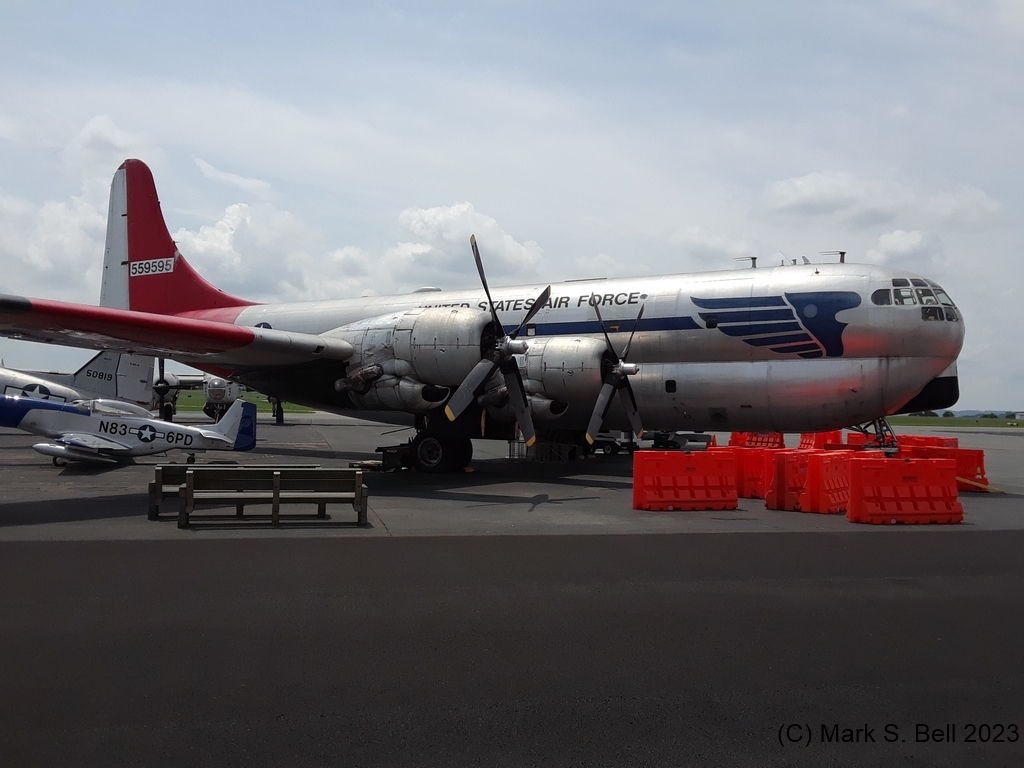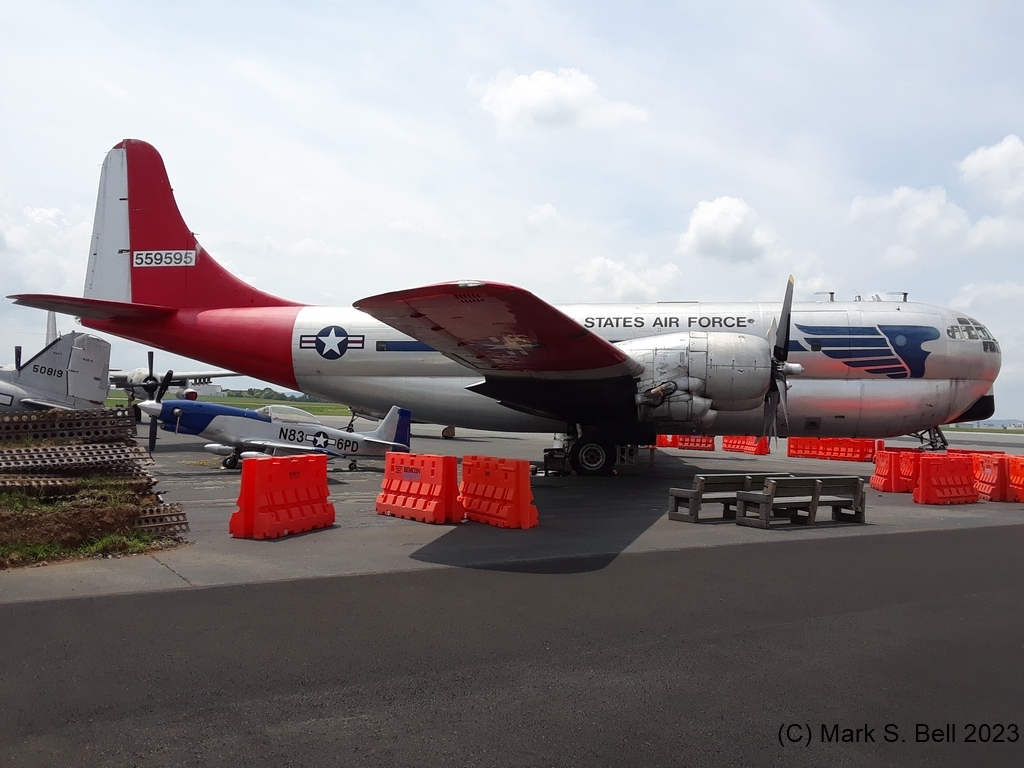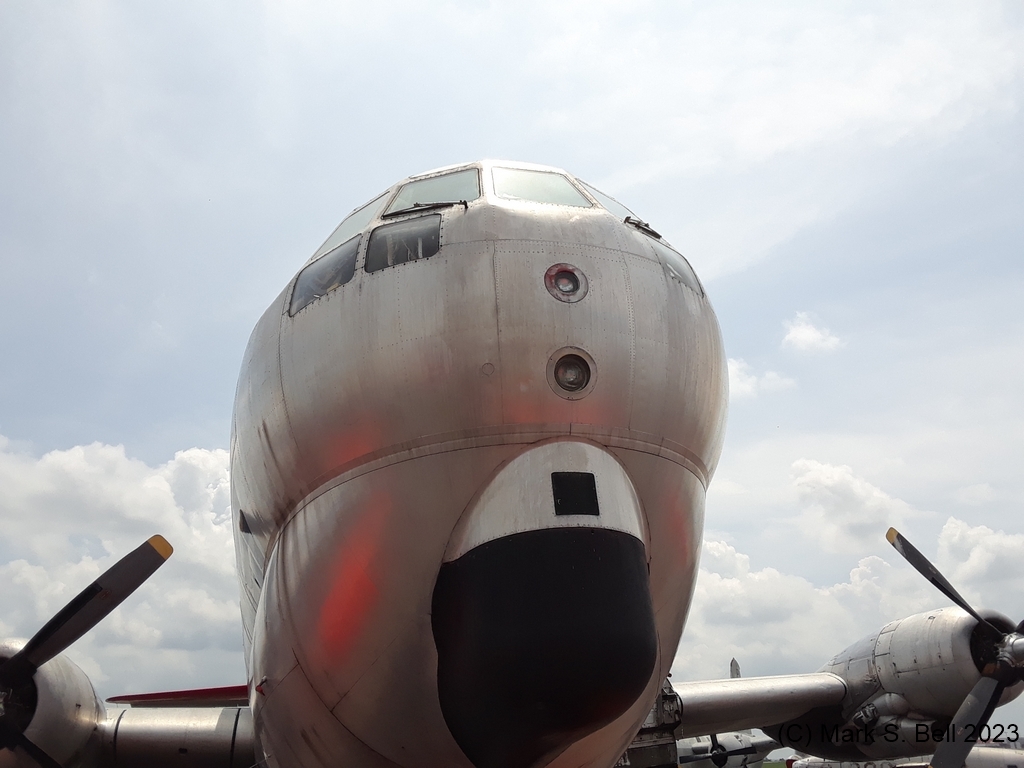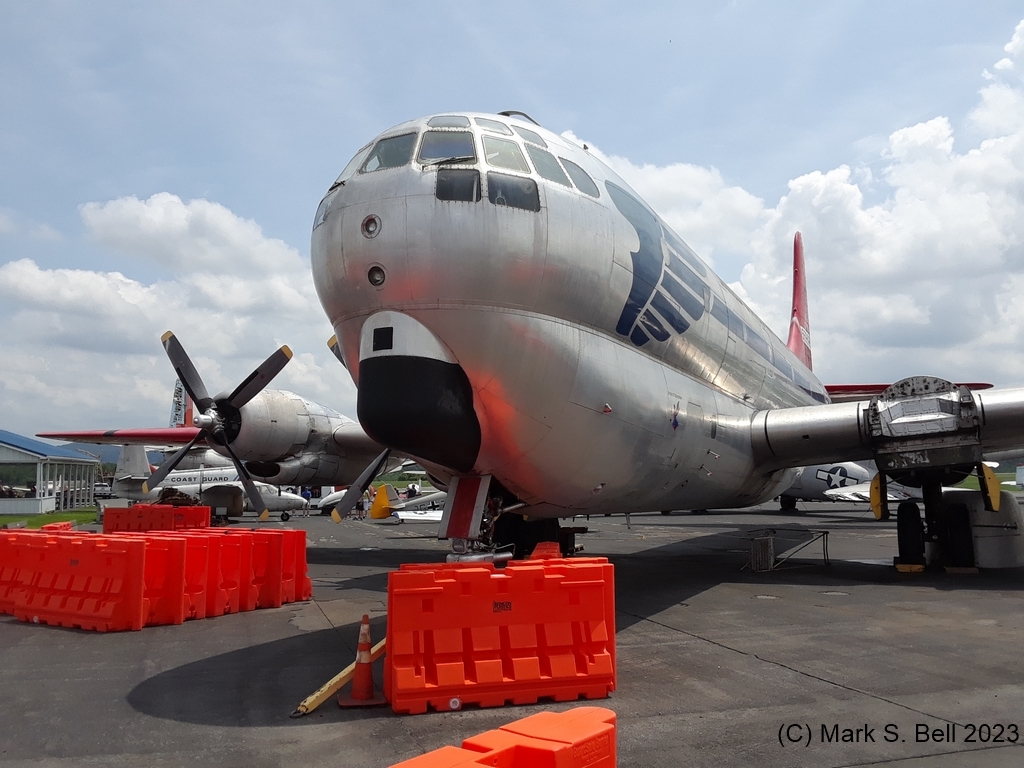 As has been widely reported, engine #2 had a catastrophic in flight failure, requiring in flight shutdown, while flying from Hagerstown MD to the Reading PA Airport on June 4th 2019. The C-97 has been at Reading ever since awaiting an R-4360 engine replacement.

The good news is that in December 2021, BAHF acquired several KC-97s from B&G Industries Aircraft Operations Division in Greybull, Wyoming. These KC-97s were former Hawkins and Powers aircraft.

While that's good news, it is a monumental undertaking to get the engines and other purchased parts to BAHF's home base in Farmingdale NJ, get an R-4360 airworthy, then get it Reading Airport.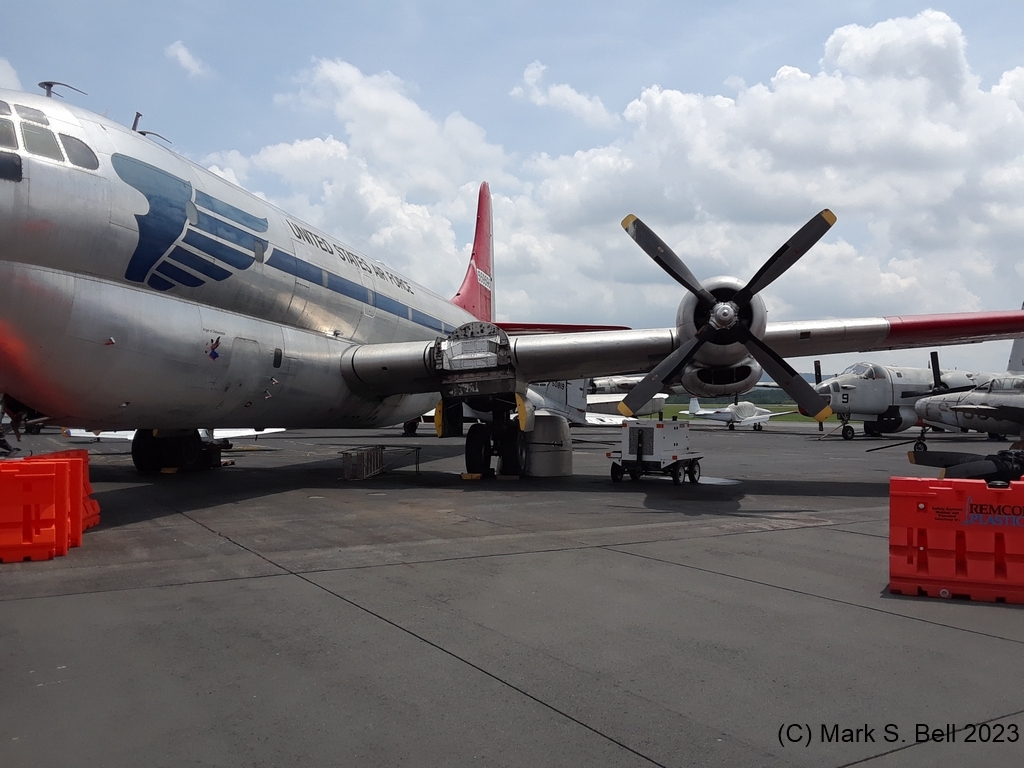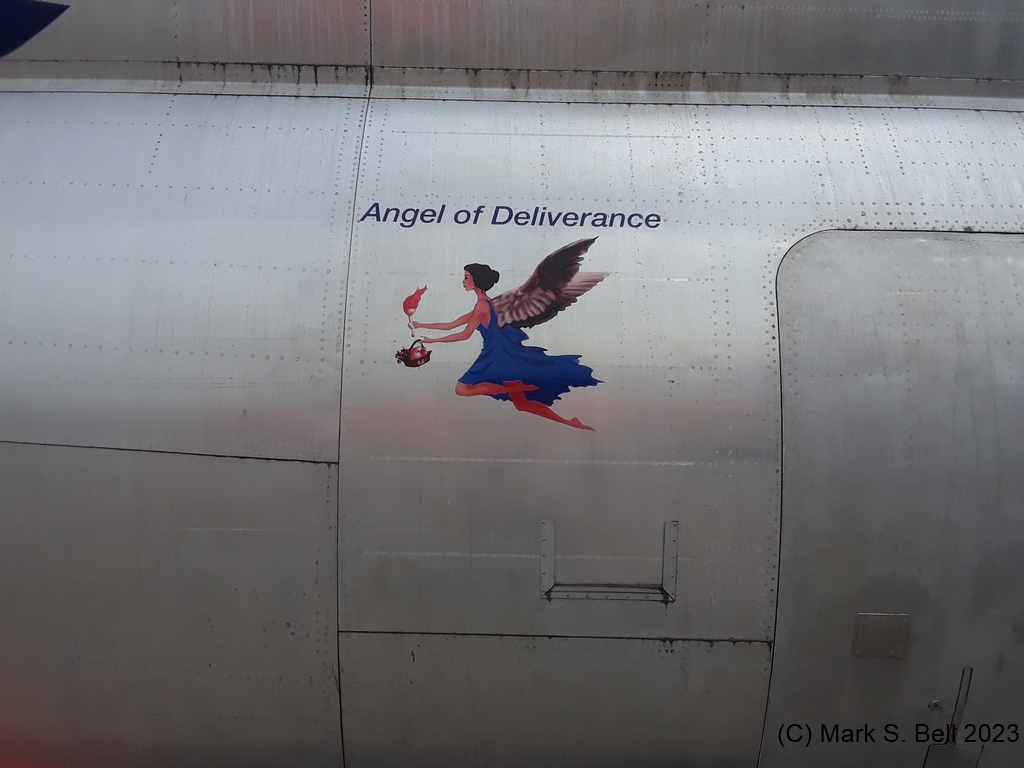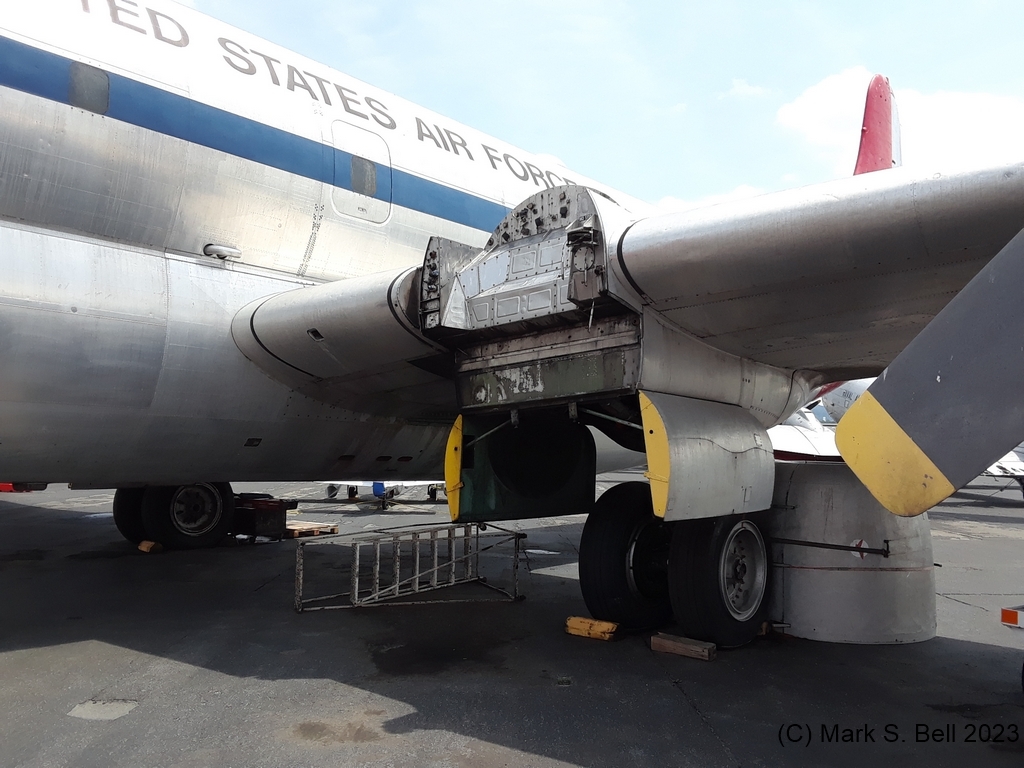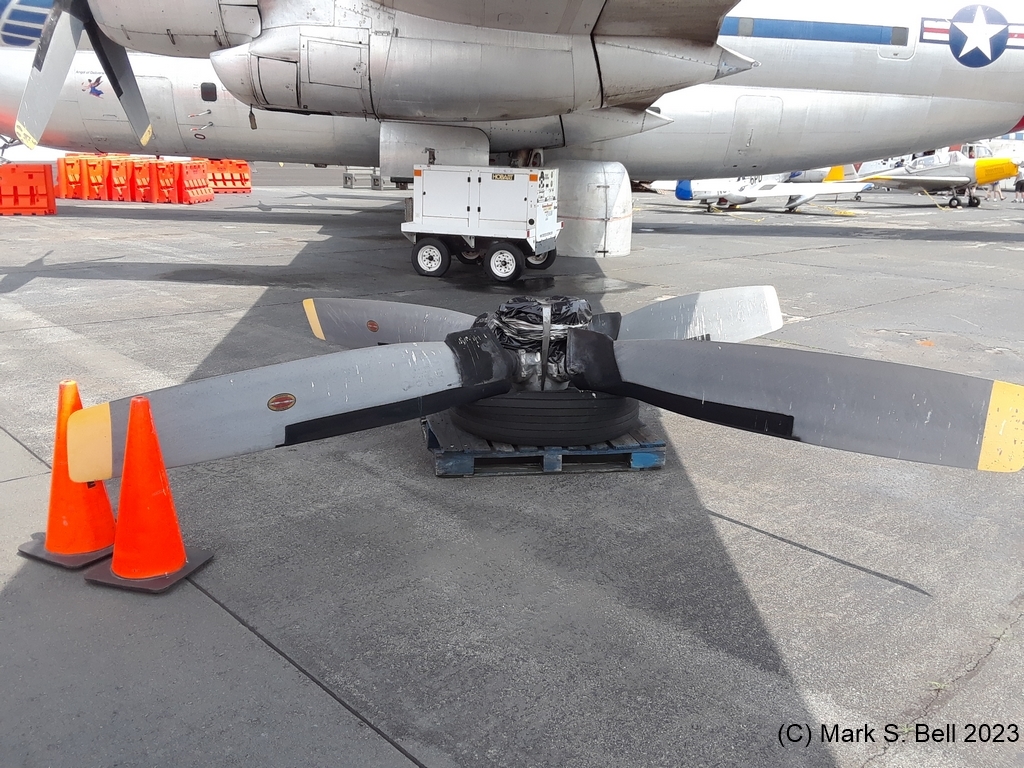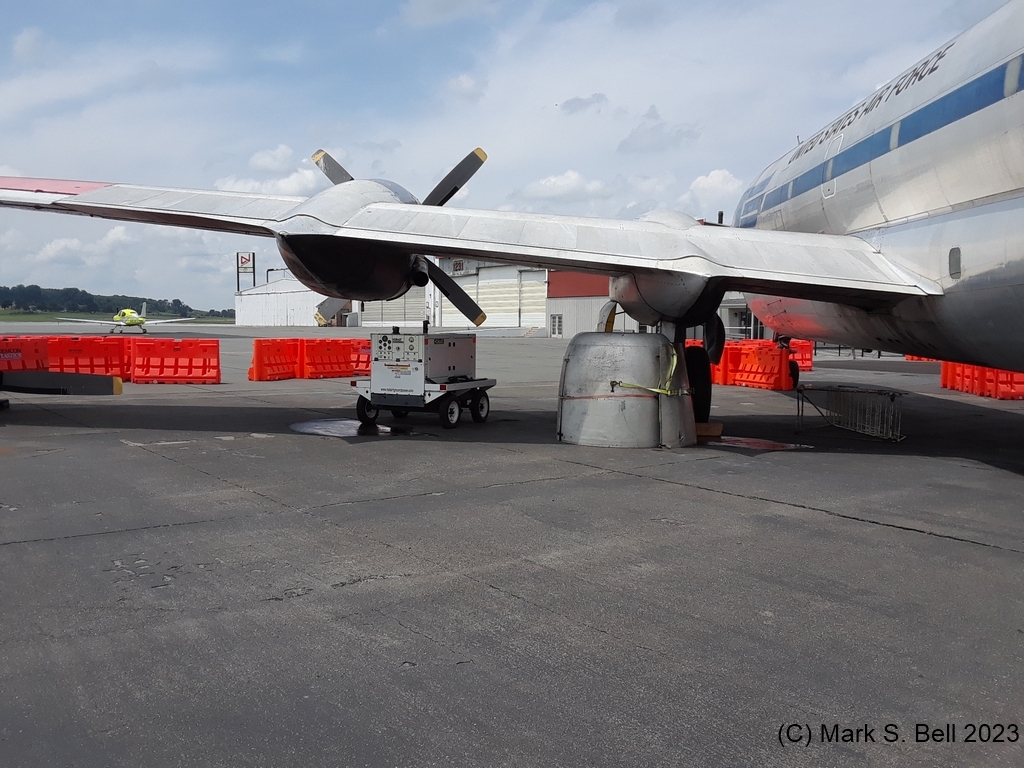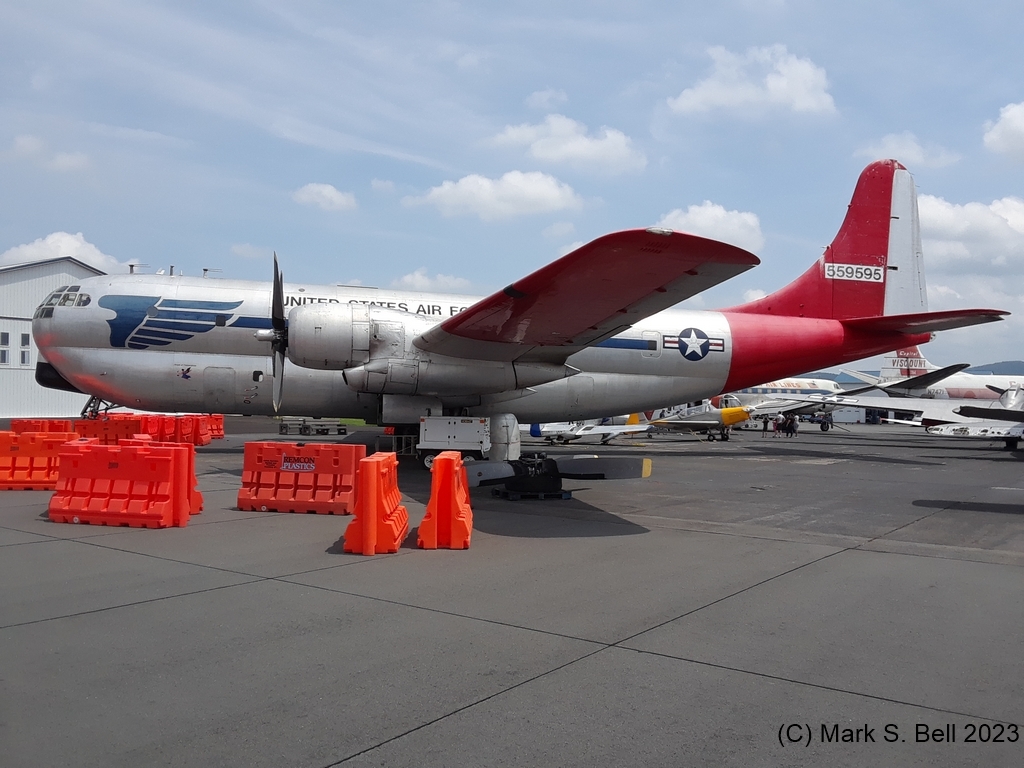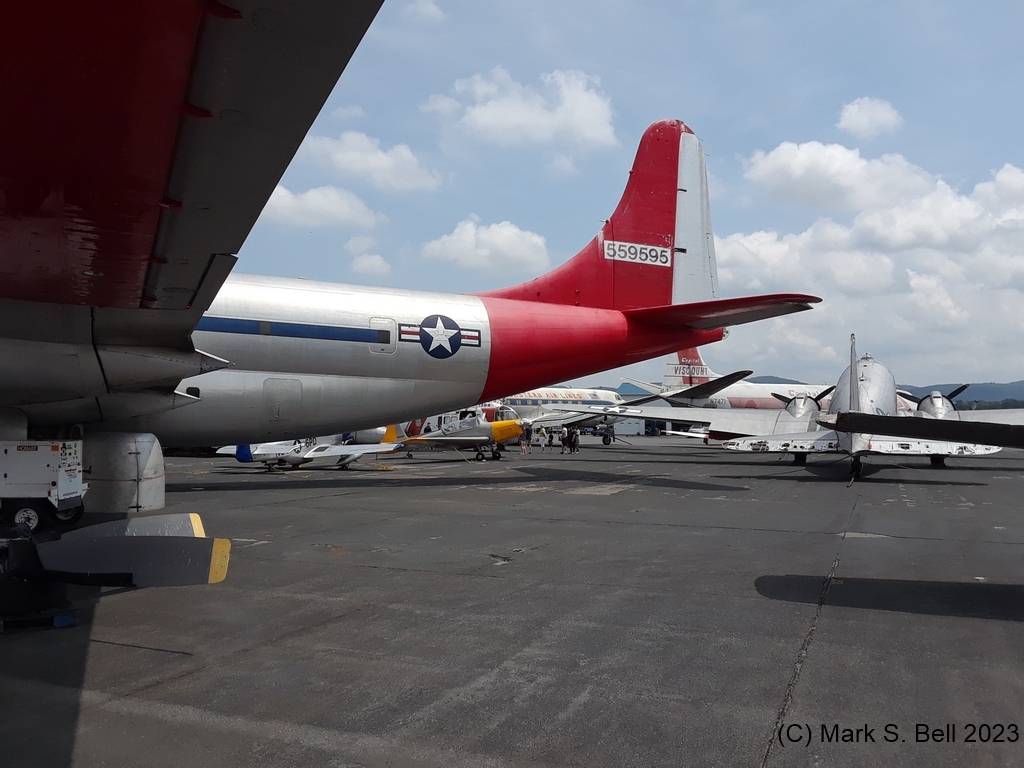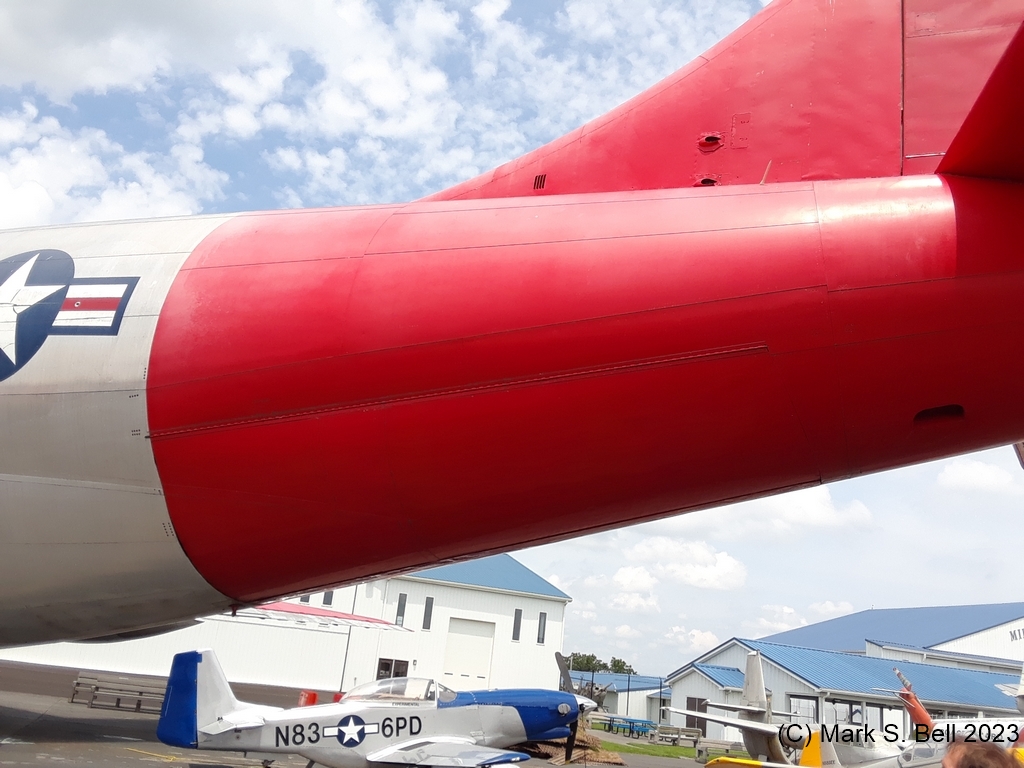 Photo of the hinged doors for the rear cargo ramp.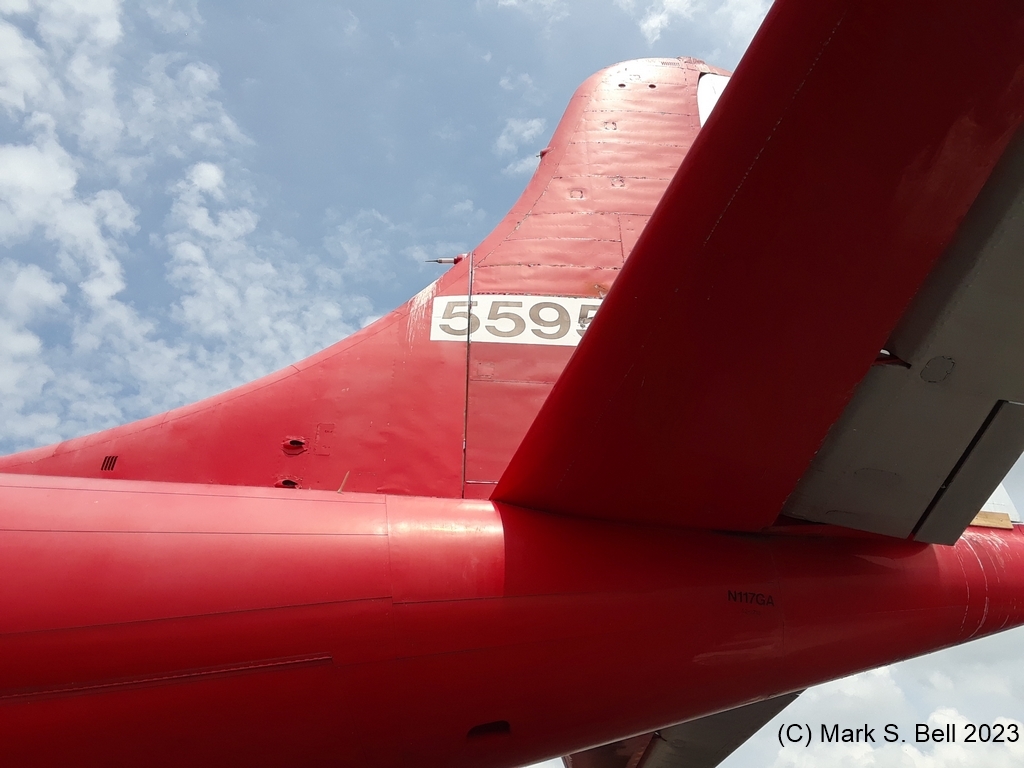 Note the physical seperation of the vertical stabilizer through the first "5".
This permits the tail to fold over for hanger maintenenace.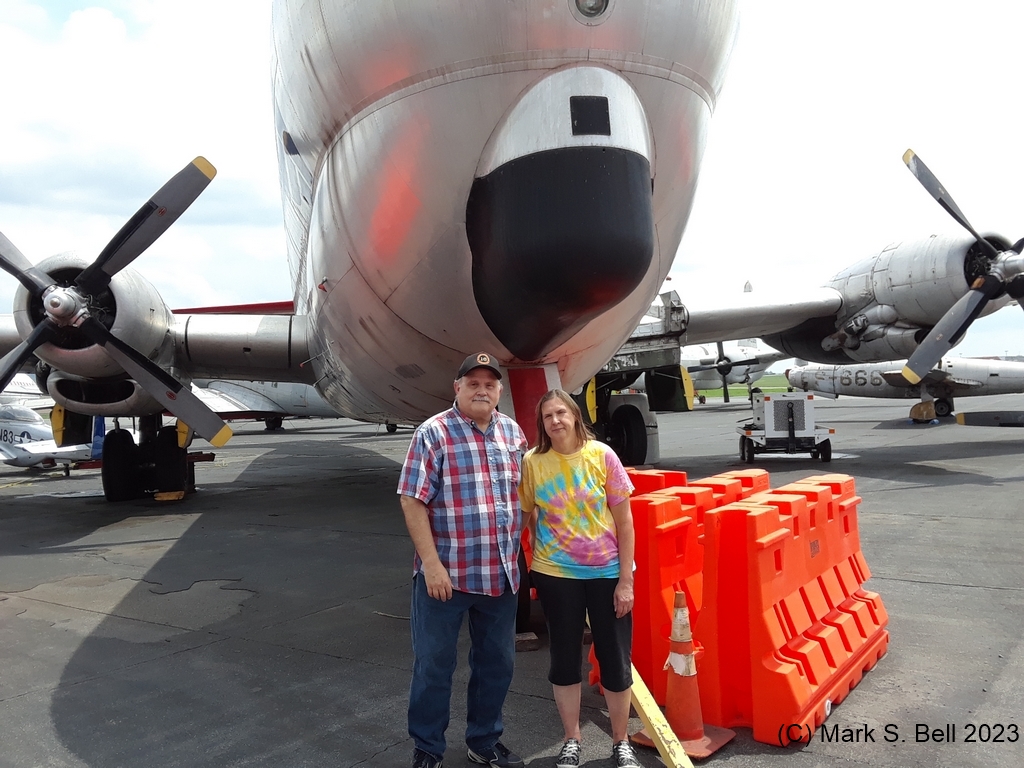 My wife was just as thrilled as I was to see the Stratocruiser!
(Well, may not quite as thrilled.....)




C-119 Flying Boxcar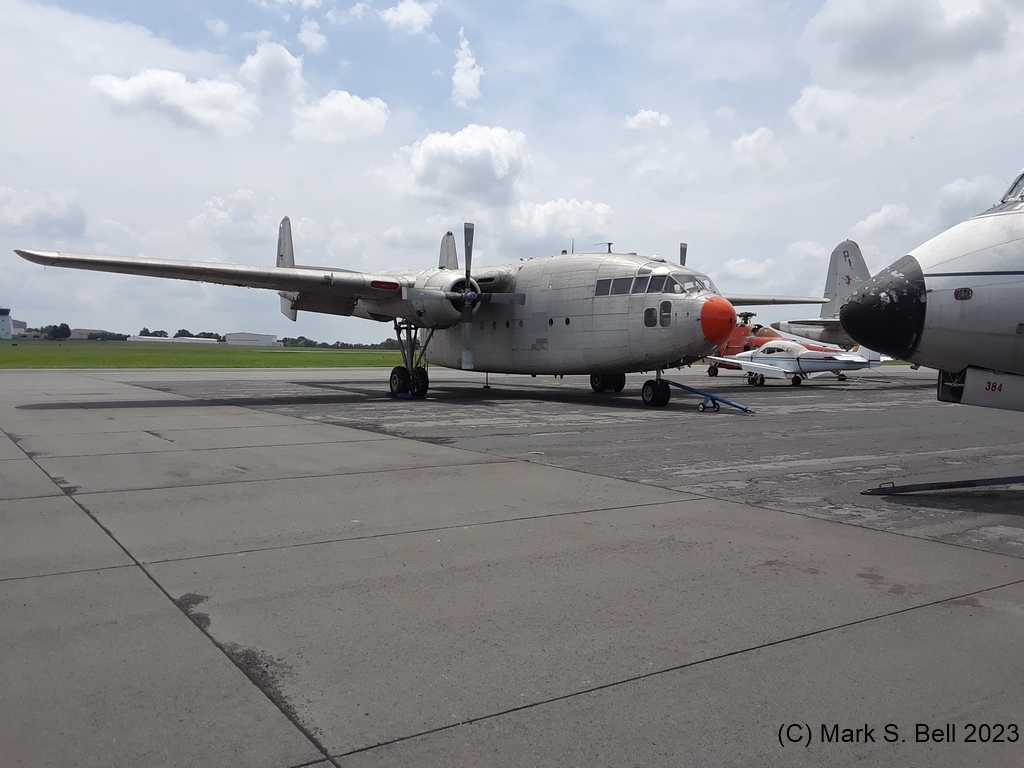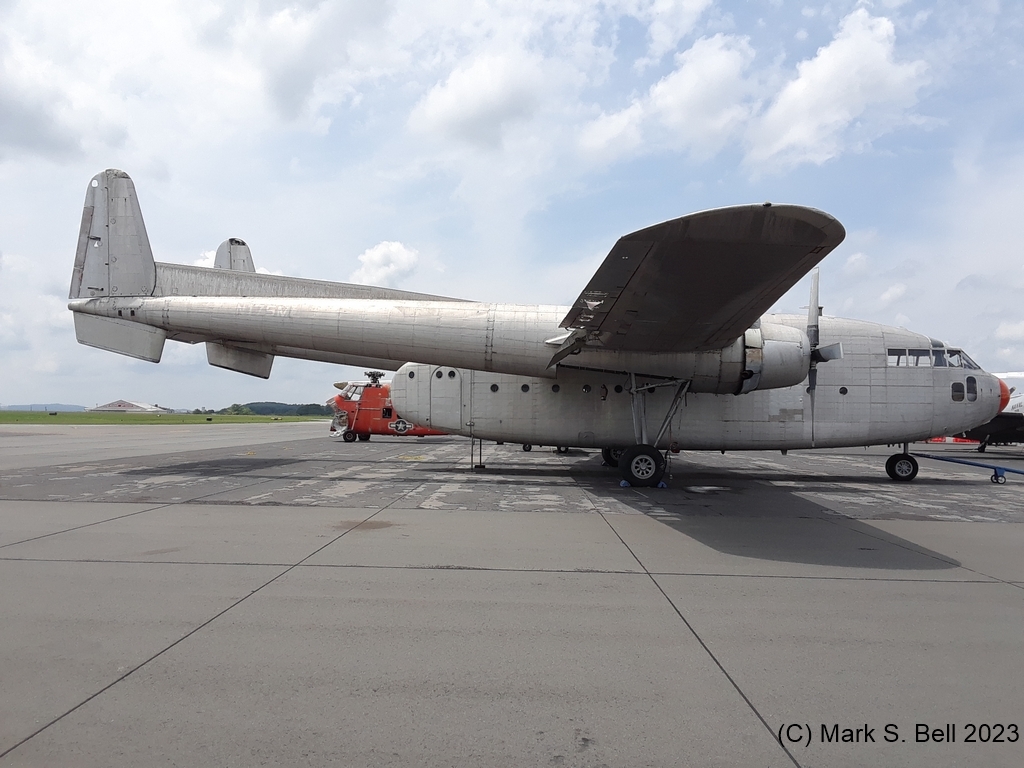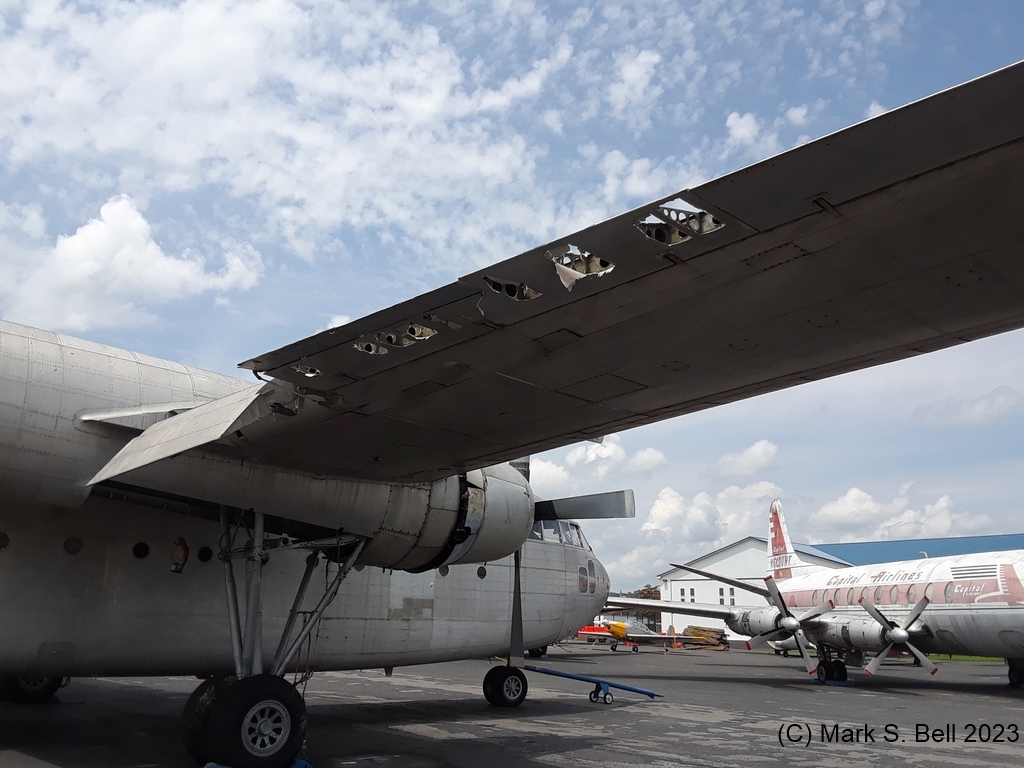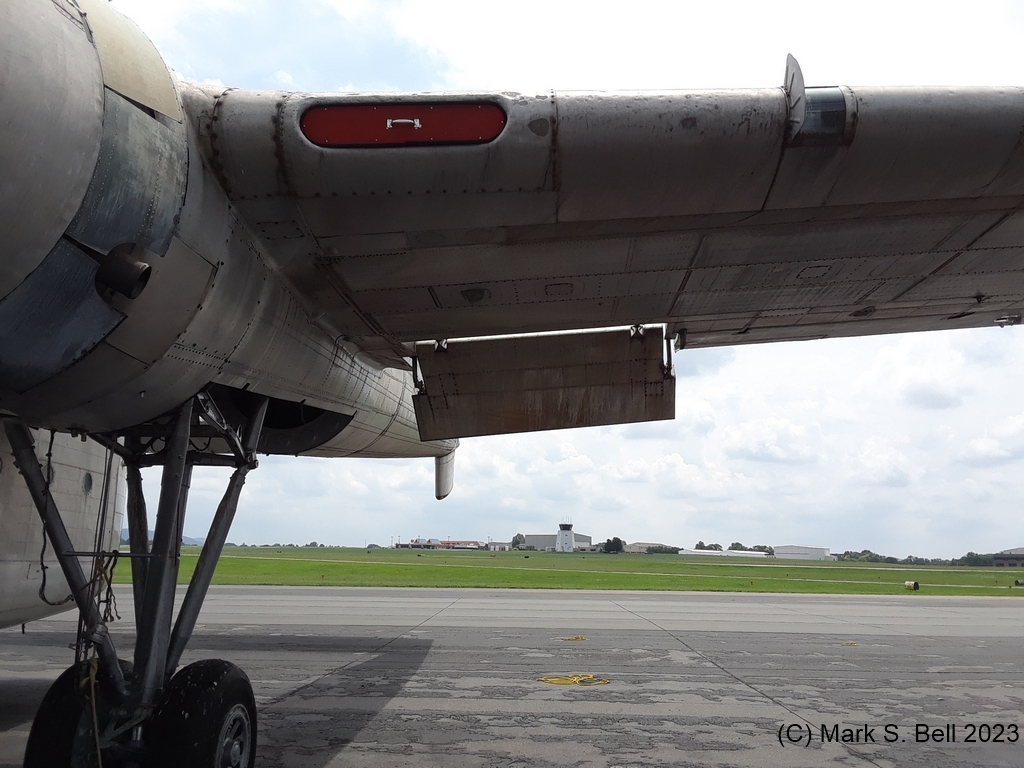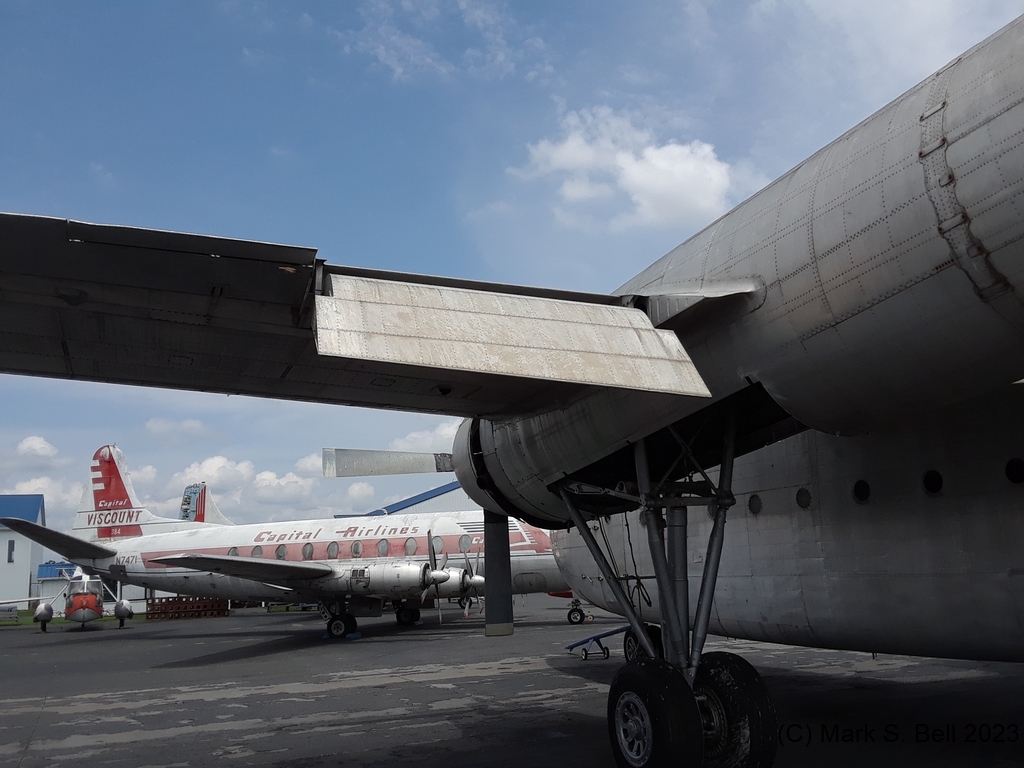 Eastern Air Lines Martin 4-0-4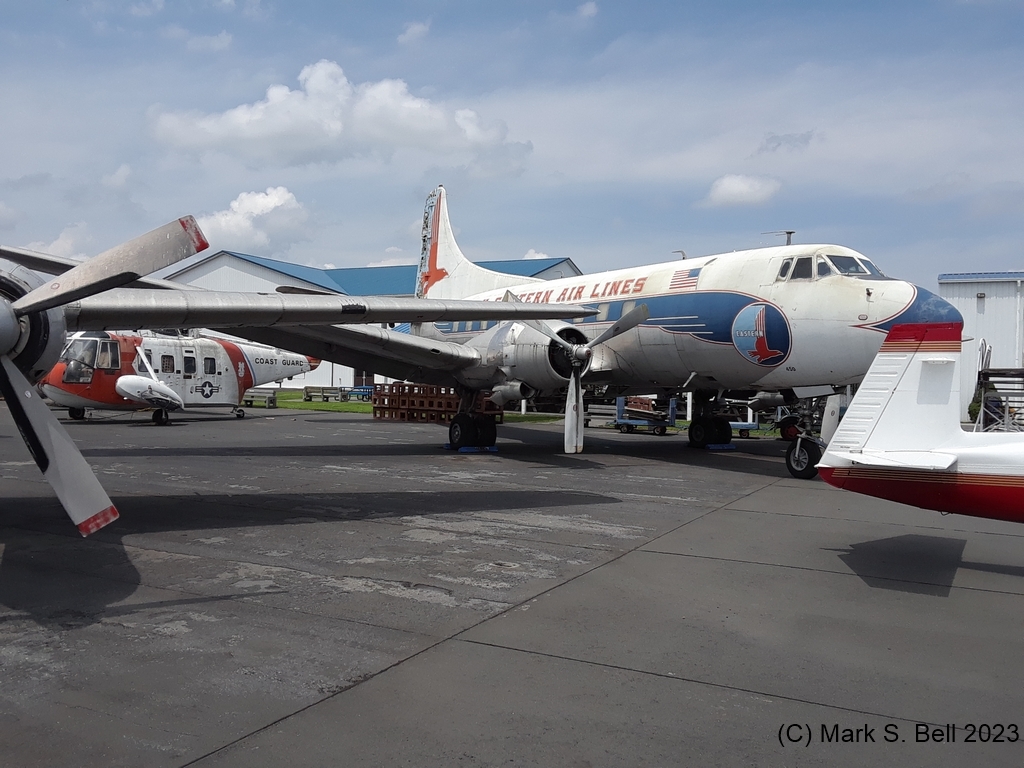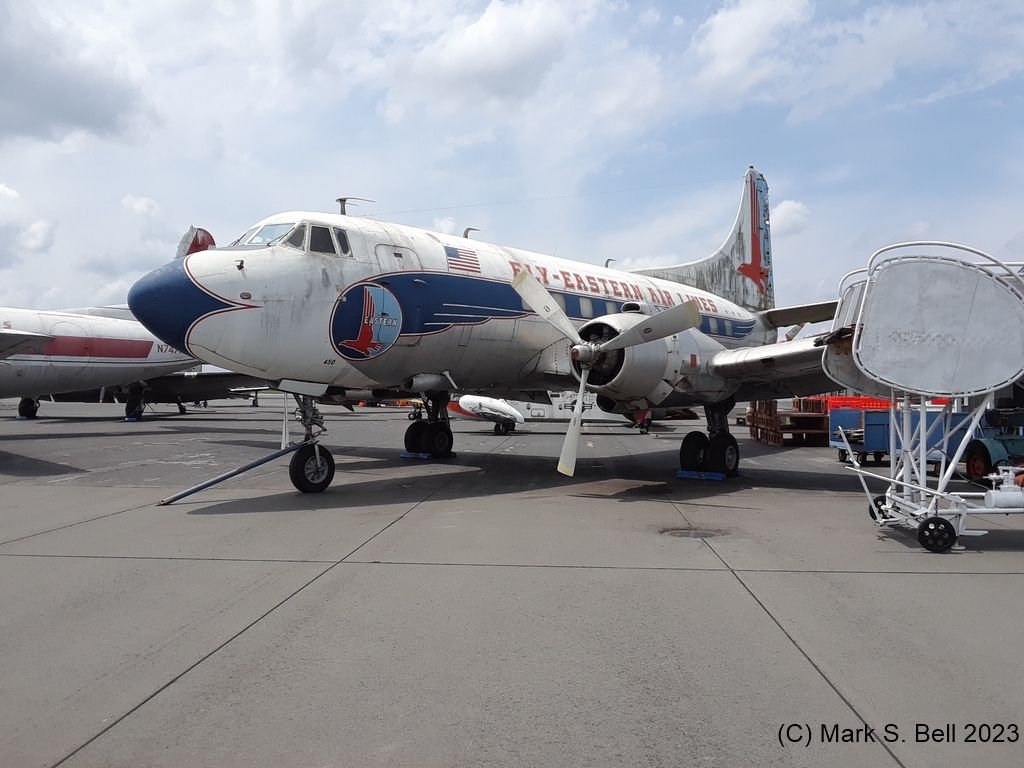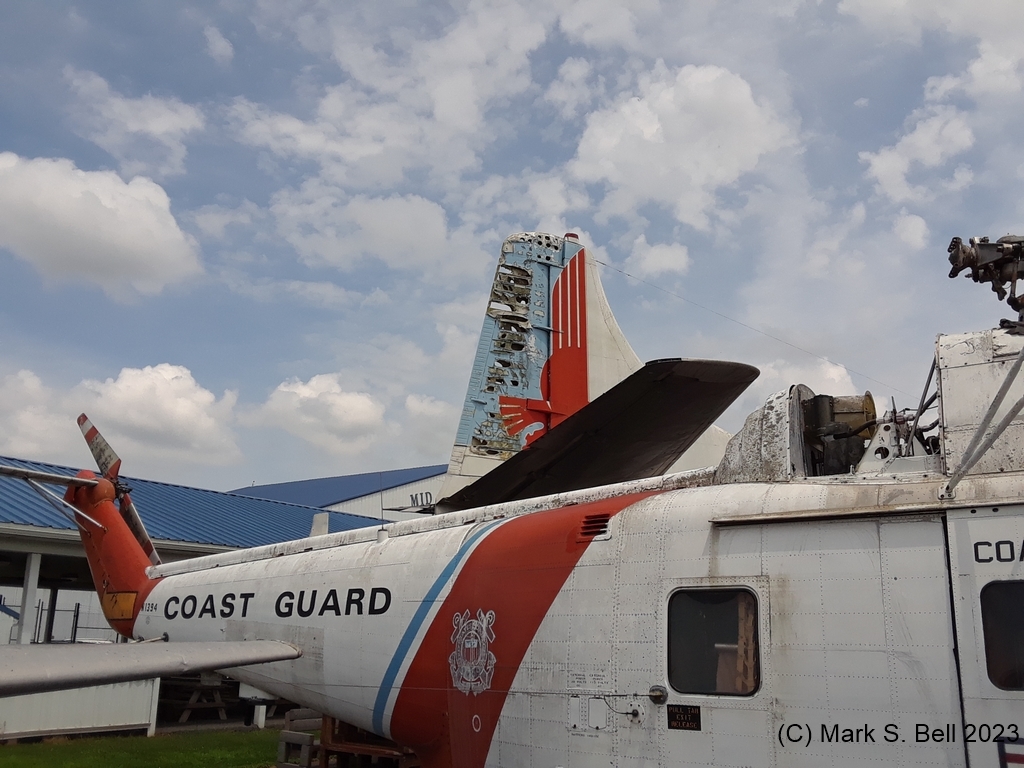 Capital Airlines Vickers Viscount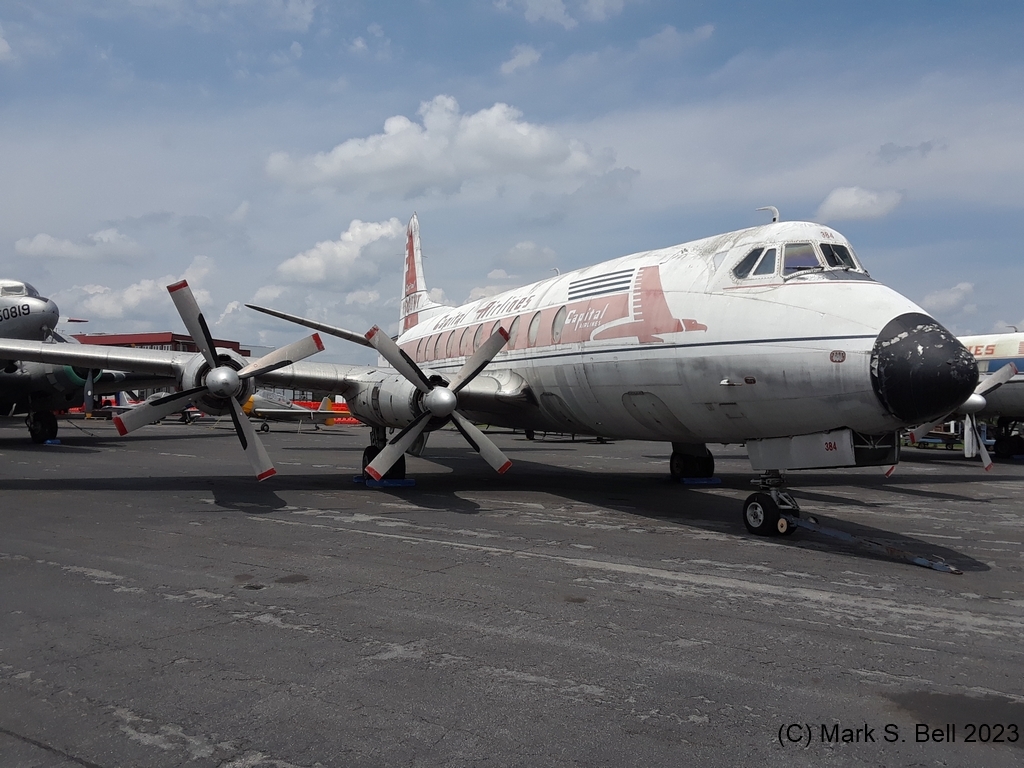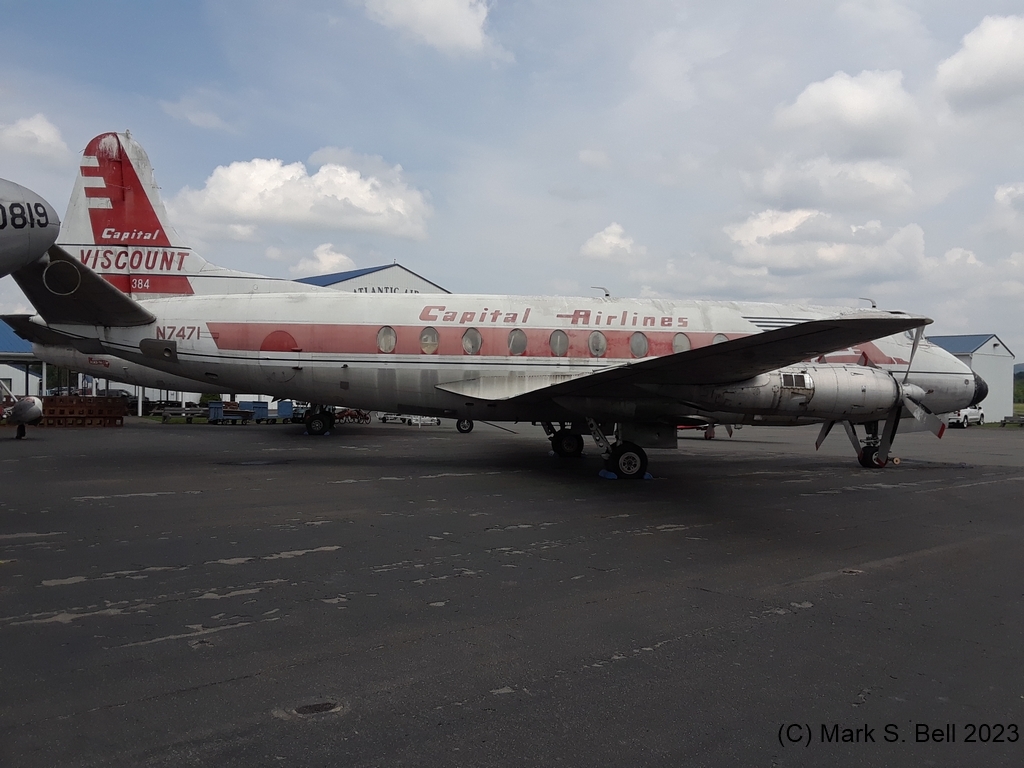 DeHavilland Dove and (airworthy) North American SNJ-4B Texan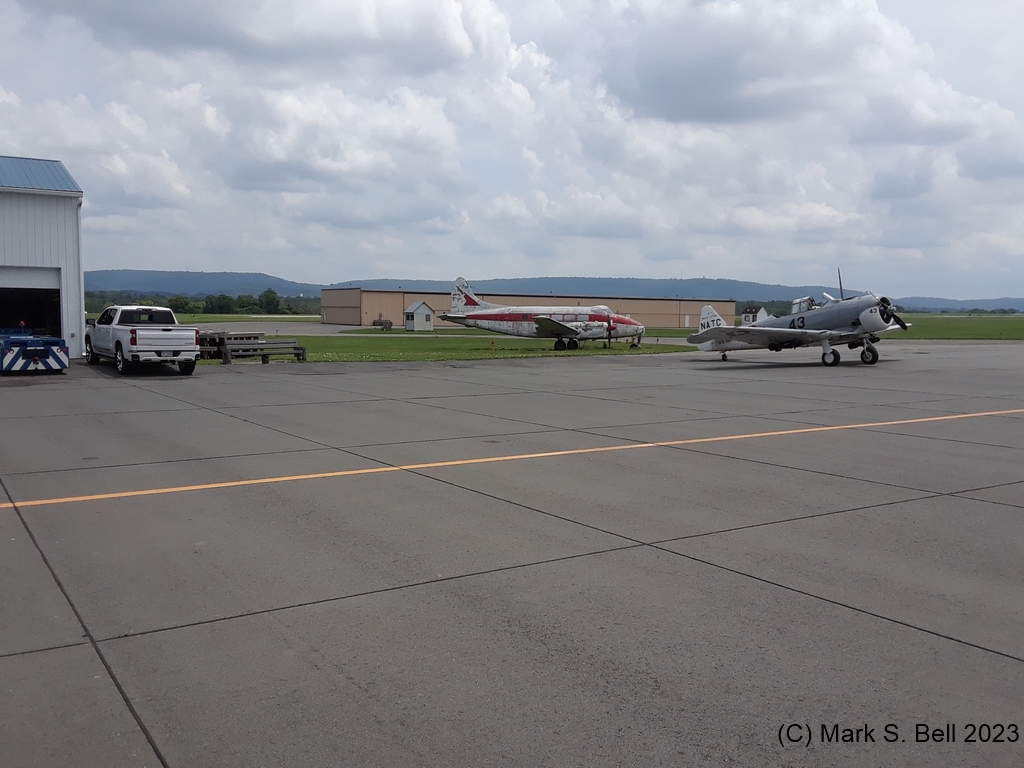 Douglas R4D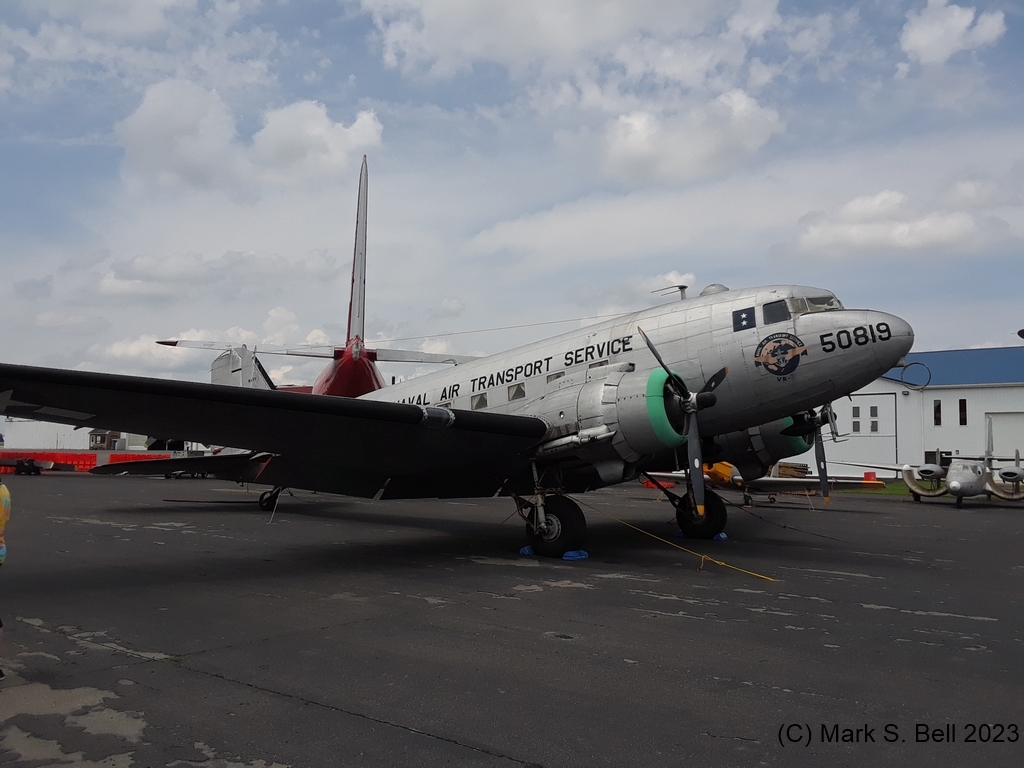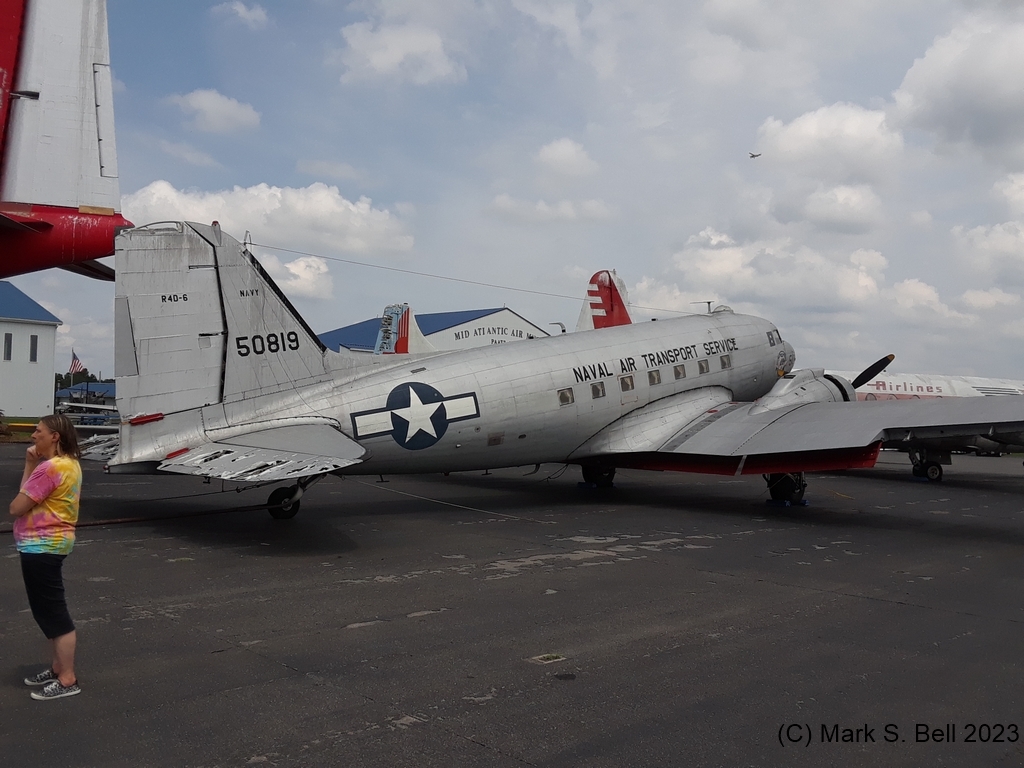 P2V-7S Neptune ASW Aircraft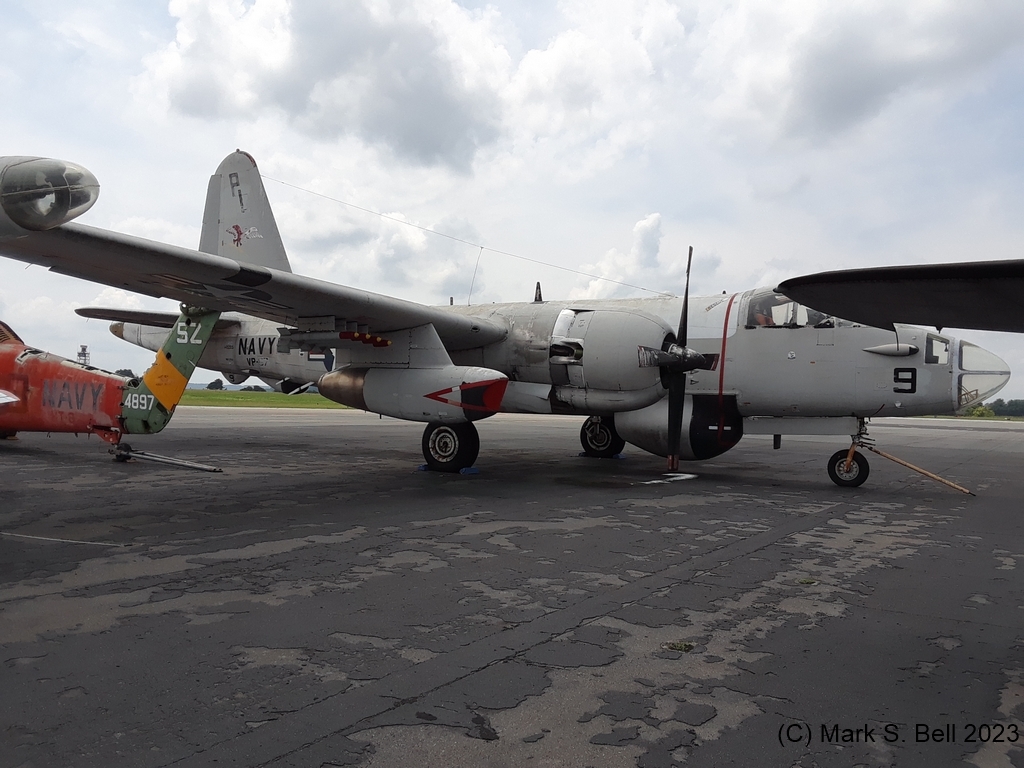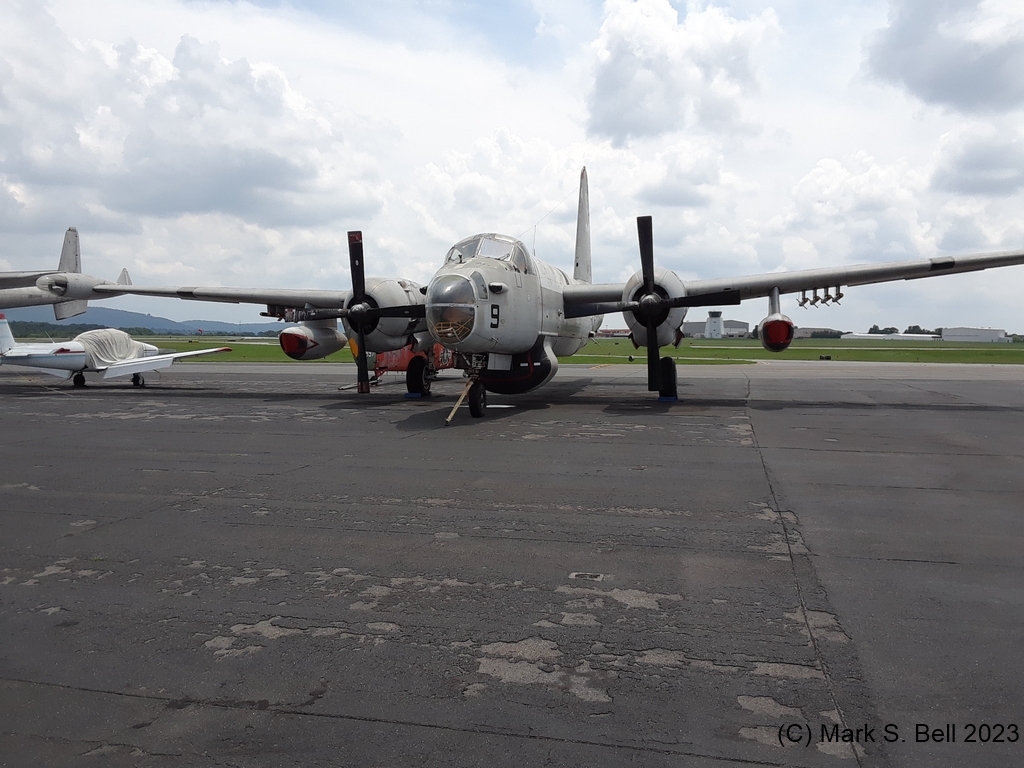 P-84B Thunderjet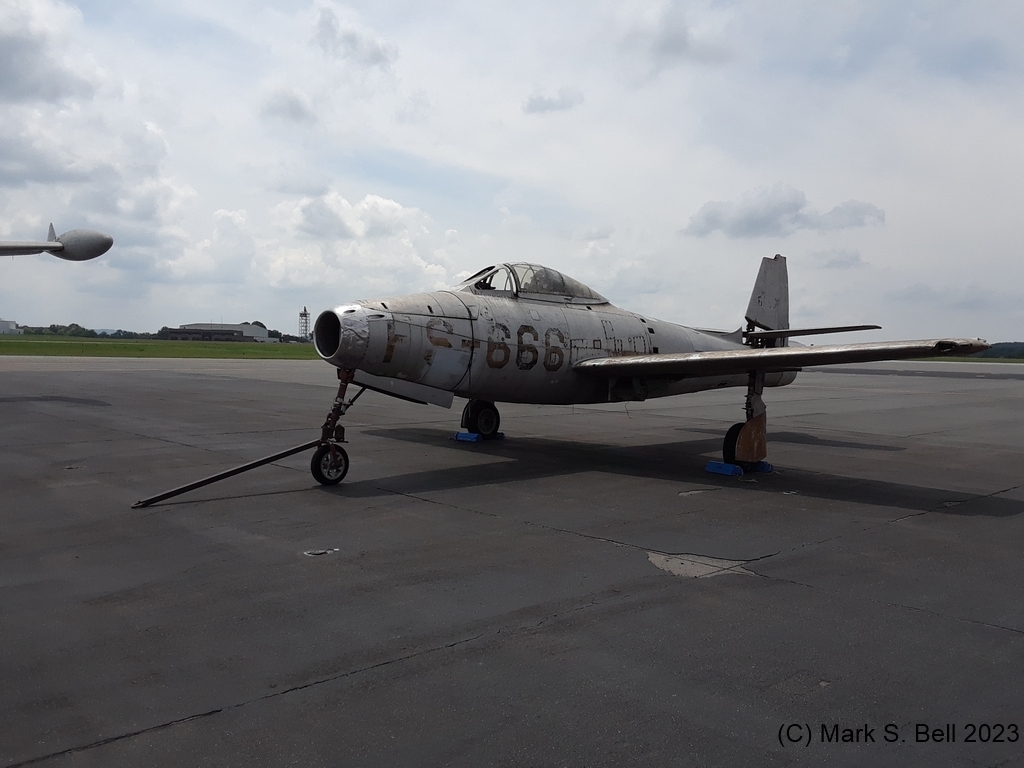 Custer CCW-5 Channel Wing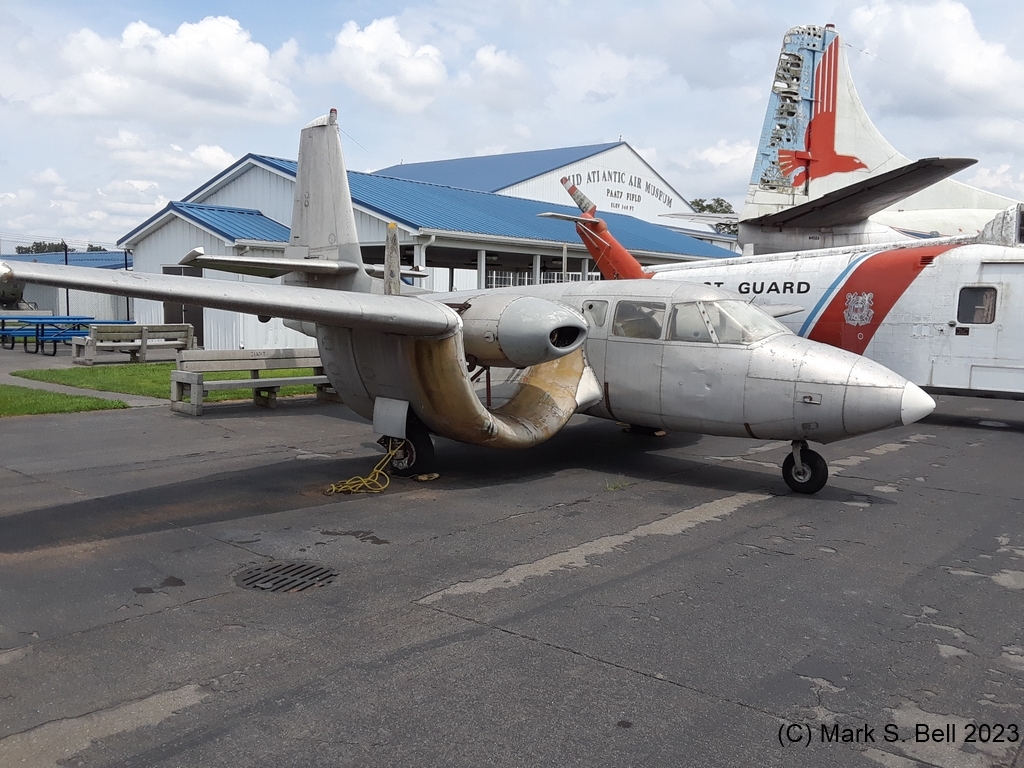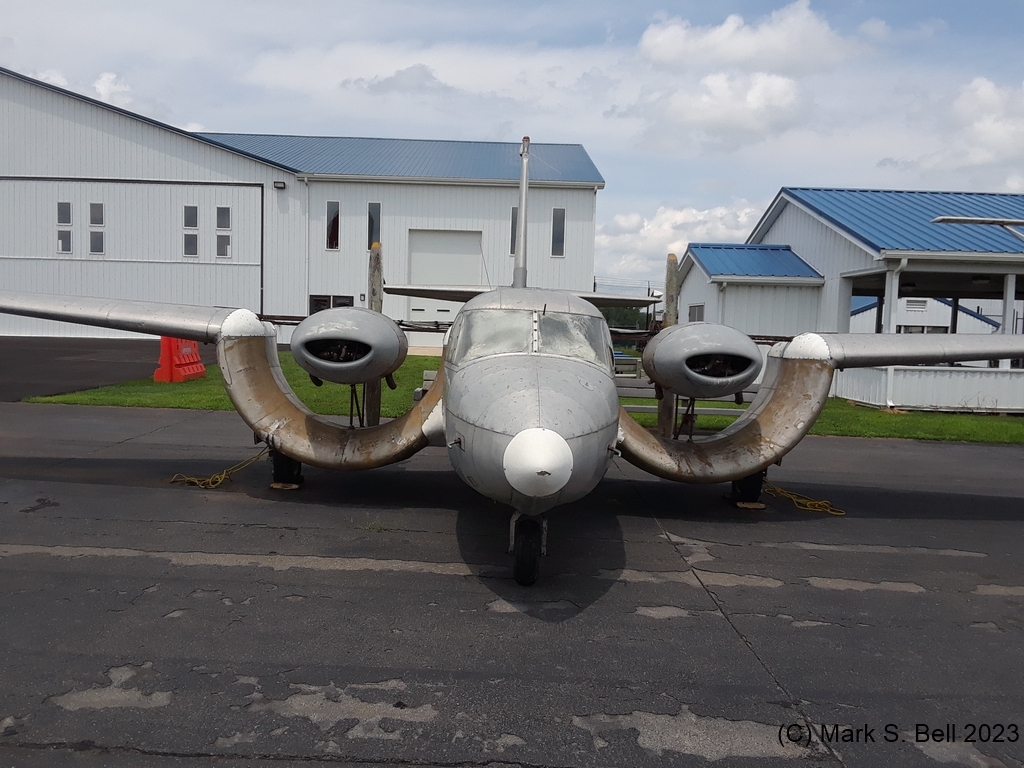 The hanger is filled with lots of goodies.....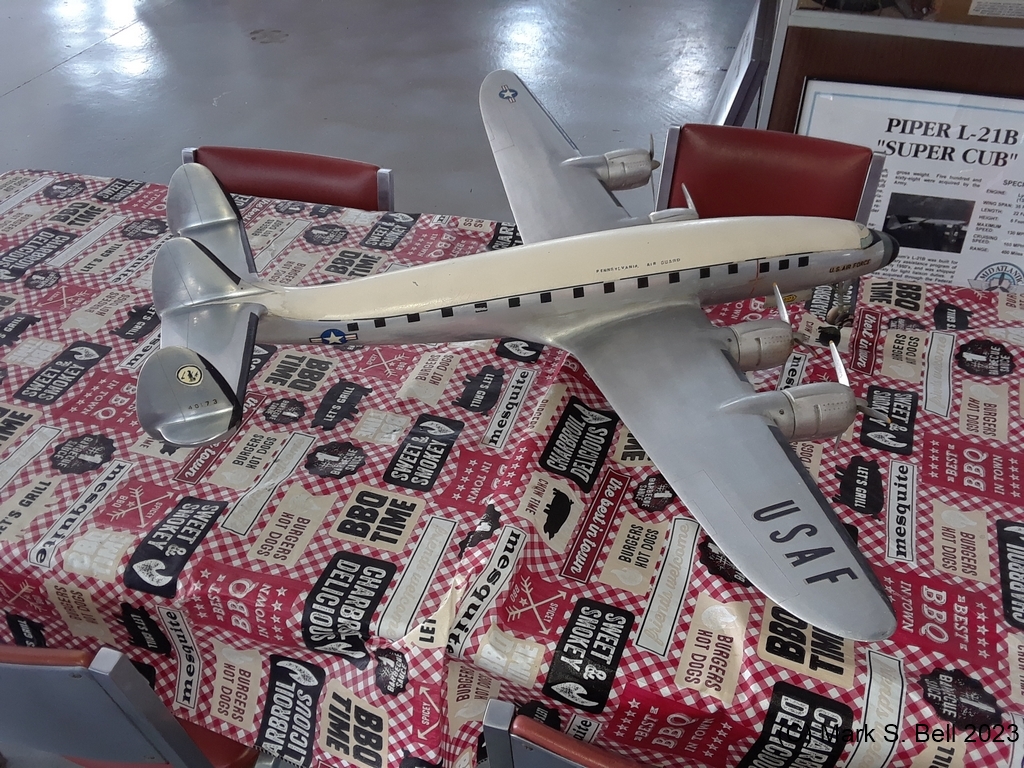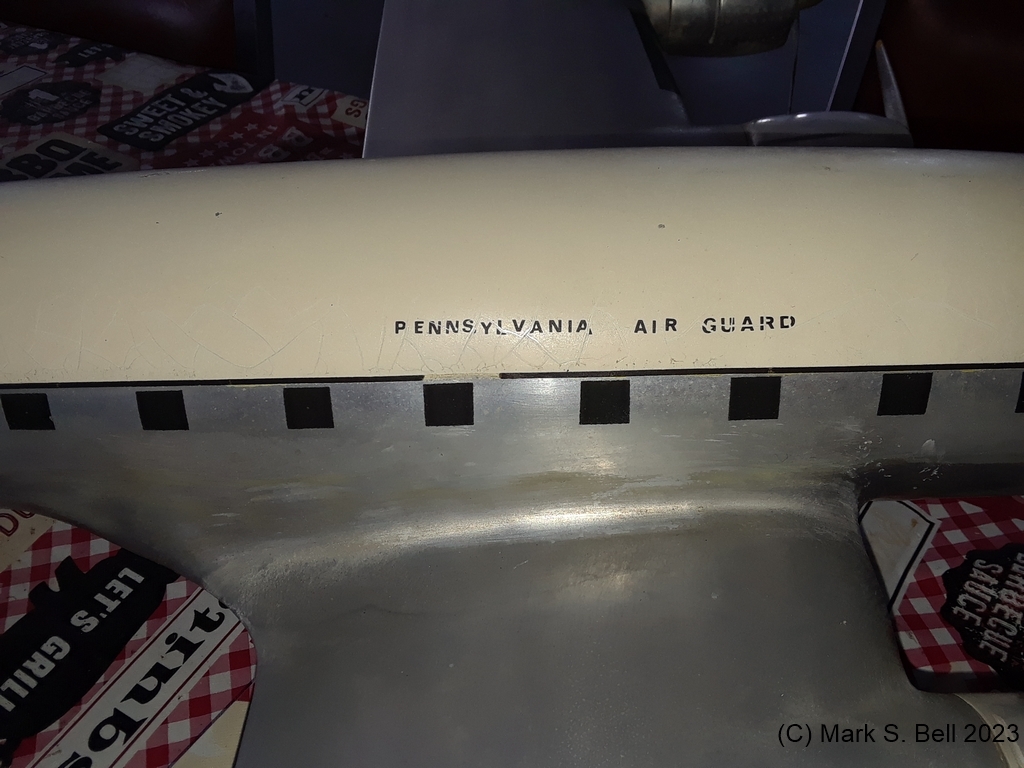 Copyright © 2023 by Mark S. Bell All Rights Reserved