---
K3MSB

SCR-506 WW II Tank and Vehicle Radios
BC-652A Receiver & BC-653A Transmitter

---
I bought the BC-652A receiver in the flea market at the Mid Atlantic Air Museum's WW II weekend in June 2012. It was one of those "How much for that there green radio box" on the final day of the show as the merchants were closing up after a deluge.
Well, if one has the receiver one needs (wants? Nah, needs....) the transmitter. So, my lovely wife Barbara and I trekked into the wilds of New Jersey in July to pick up the BC-653A. And, picking one up is not done lightly at it weighs in at over 100 pounds.
Both radios are complete with dynamotors but most of the smaller parts and knobs are in boxes. Internally the radios appear to be unmodified in any way!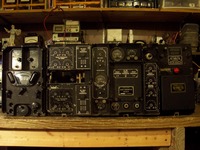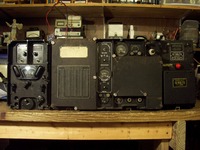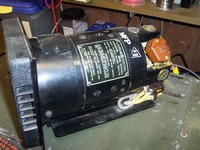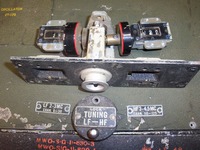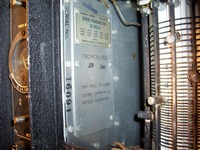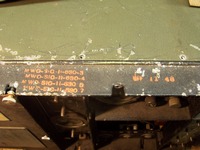 Copyright (c) Mark S. Bell 2013 - 2020